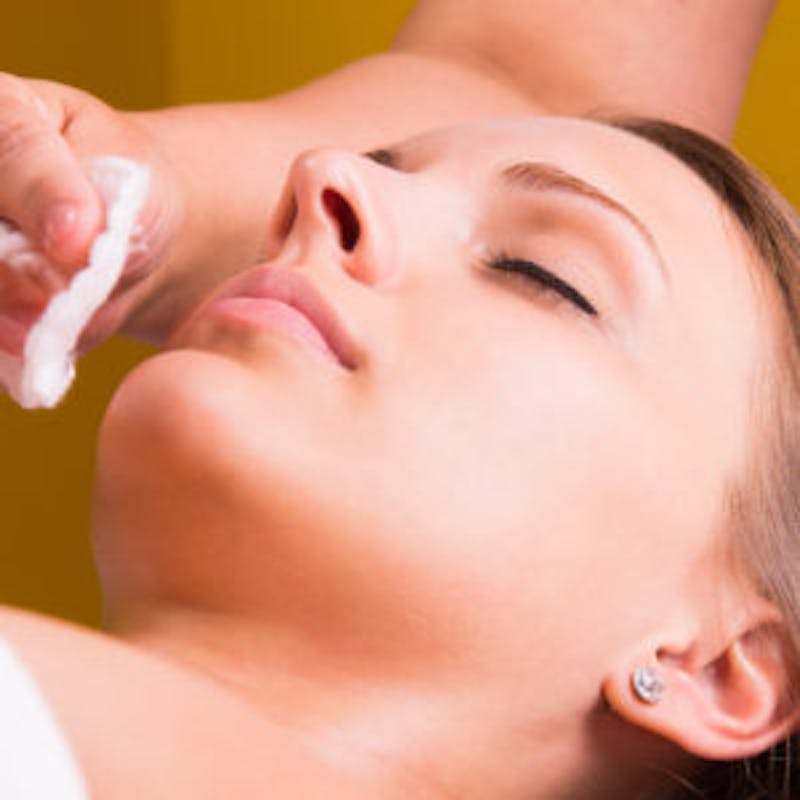 Skin texture is a term that is used a lot by plastic surgeons and beauty experts when we're discussing anti-aging procedures. But what does it mean, exactly? Well, when we're young and youthful-looking, the surface of our skin is smooth and flawless. Just think of a baby's arm. It's considered so beautiful, partly because there are no visible pores, discoloration or deep crevasses. However, with age, the skin's texture begins to degrade and become uneven. While this will eventually happen to everyone, certain lifestyle choices such as excessive sun exposure will definitely speed up the process, resulting in hyperpigmentation or darker patches of skin. A chemical peel is a fast, effective way to erase these early signs of aging so that you can look and feel more vital.
What Causes Hyperpigmentation?
Hyperpigmentation is caused by an excess production of melanin, which is the pigment that gives your skin its unique color. There are a number of factors that may boost your skin's melanin content. The three main culprits are:
Hormones
Sun exposure
Trauma or injury
Pregnant women will often develop melasma, which is a "mask" of hyperpigmentation, around the face and/or stomach due to their excess hormones. Sometimes, this clears up after the birth, but oftentimes, sadly, it does not. And we all suffer from some degree of sun damage — just compare the skin on your left or driver's side arm to the skin on your right arm. Even if you live in a cold climate like Boston, the skin on the left arm will appear more weathered. And skin trauma such as acne may leave behind both a scar and unsightly skin discoloration.
See more patients »
Chemical Peel & Hyperpigmentation
A chemical peel can be an ideal procedure for addressing hyperpigmentation because it actually removes the top, damaged layers of your skin. The key is matching the right peel to your individual:
Needs
Skin color & type
Tolerance for downtime
Chemical peels used to have a bad rep for leaving patients looking so rough and ragged that you needed to take time off from work in order to recover. And yes, there are peels that still may require a couple of weeks of downtime. But there are also milder ones such as our Vitamin C peel that can be performed during your lunch hour with your colleagues being none the wiser.
More Downtime = More Improvement
While stronger peels do result in more downtime, they also produce more improvement. The main side effects of any chemical peel are redness and skin peeling. A more intense peel such as our TCA peel penetrates deeper, affecting more layers of skin which must then slough off. But this also removes more damage. When it comes to severe hyperpigmentation and sun damage, this stronger peel is often the treatment of choice. It can reduce your brown spots and redness while also smoothing out uneven, crepe texture and even giving your skin a bit of lift and/or plumpness. But if this is something that doesn't work for you because you can't afford to hide out for a couple of weeks, we can always recommend a series of lighter chemical peels. Our goal is to find the procedure or combination of procedures that will best deliver on your goals while also working within the constraints of your lifestyle.
See more patients »
Combining a Chemical Peel with Other Procedures
In younger patients, a chemical peel can be a great stand alone procedure to halt some of the earliest signs of aging in their tracks. Our patients at the Boston Center for Facial Aging often think of our milder peels as being akin to a facial. It's simply part of their skin maintenance regime. But I will also combine a chemical peel with another procedure such as a facelift.
Your skin is the canvas upon which all other facial procedures rest. This includes everything from non-surgical modalities like Botox and fillers to surgical modalities like a facelift or neck lift. I can work wonders with my natural looking facelift, lifting your skin and muscles into a more youthful position. However, if your skin texture is still ragged and uneven looking, it will take away from your results. This is why I will often have my facelift and neck lift patients start on a chemical peels regimen a few months before surgery in order to get the skin in tip top shape.
Chemical peels are a tried and true classic because they work. So, if, as they say, you aren't feeling comfortable in your skin, schedule a consultation to come in and talk with us about whether or not a chemical peel may be right for you.
To find out more about a chemical peel at the Boston Center for Facial Rejuvenation, contact us today or call (617) 735- 8735 to schedule a consultation.