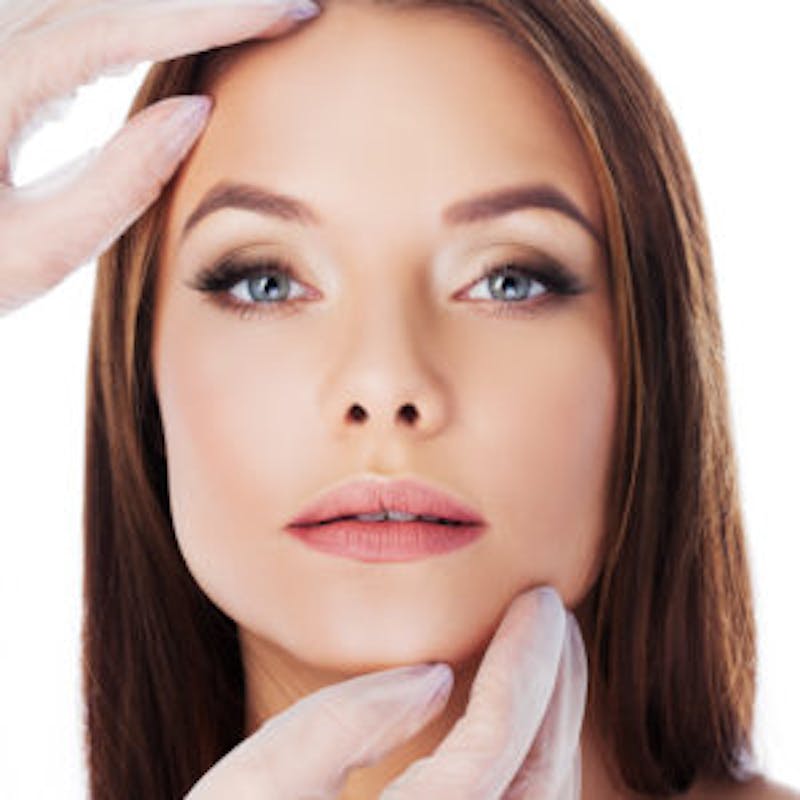 Aging is inevitable. It happens to all of us. But that does not mean that you need to just accept the ravages of Father Time. Today, there are a myriad of safe, effective non-surgical methods for fighting off the early signs of aging. One of our favorites here at the Boston Center for Facial Rejuvenation is Micro-Needling. As the first surgeon to introduce this cutting-edge procedure in the United States, I have had a front row seat to the incredible anti-aging benefits of medical micro-needling. The latter is an important distinction. While at home micro-needling devices can be found online, and many aestheticians, including our own, perform this procedure, there is a huge difference between cosmetic micro-needling and medical micro-needling. But first, let's begin with an overview.
What is Micro-Needling?
As time marches on with every successive birthday, your body produces less and less collagen and elastin. These two are incredibly important for maintaining a youthful look. If your skin was a house, collagen and elastin are the two major support beams. Without them, your skin and tissues begin to sag, wrinkle, dull and generally not look their best. Micro-Needling is a fairly simple and extremely effective method for "turning back the clock". It works by injuring the skin.
During your procedure, a series of tiny needles are rolled or passed over the treatment area. The depth of the needles will vary depending on who is administering the procedure as well as the area being treated. Multiple length needles may be used in one session. These needles break or injure the skin's surface. Since the body's response to any type of injury or "trauma" is to produce more collagen and elastin, the end result is plumper, smoother and more youthful looking skin.
Difference between Medical & Cosmetic Micro-Needling
While the procedure itself is basically the same whether you see a plastic surgeon or aesthetician, the difference lies in the results that you can safely achieve. A physician such as myself or my colleague Dr. Doherty is trained to apply longer needles. The range of needle lengths used for medical micro-needling is 0.5 to 2 mm. These larger needles deliver a much more dramatic result than those used for cosmetic micro-needling which range in length from 0.2 to 0.3 mm. However, there is more down time needed for recovery with the longer needles than the shorter ones.
Deciding whether to see a plastic surgeon or an aesthetician for your micro-needling will depend on a number of factors including your life style, but should always start with an in person exam. In general, I do not recommend that you perform micro-needling at home. Dull or bent needles can damage your face which will put you at a higher risk for both infection and scarring. Neither of which you want as they may permanently mar the treated skin.
View more Before and After pictures
Treatment Options with Micro-Needling
One of the great things about Micro-Needling is that it can be effective treating almost any area of the body in which there are:
Fine lines & wrinkles
Surgical scars
Mild to moderate acne scars
Large pores
Uneven "crepey" skin texture
Stretch marks
Mild to moderate skin laxity
The number of procedures necessary to achieve your desired result will depend on your issues, but most patient will require anywhere from 1-6 sessions spaced about 4 weeks apart.
Due to the length of our experience with Micro-Needling here at the Boston Center for Facial Rejuvenation, we are experts at customizing the procedure to your individual needs. For example, the skin beneath your eyes is more delicate than that on the cheeks, lips or forehead. So, we will devise a plan in which the needle lengths are adjusted so that they best address each different part of your treatment area. In addition, we will often combine Micro-Needling with rejuvenating topical therapies to make them more effective as well as other surgical and non-surgical procedures. In fact, I am such a fan of Micro-Needling that I recommend it to almost all of my patients with facial scarring and wrinkles as long as they are willing to tolerate about a week of downtime.
Micro-Needling Recovery
The plus side of medical micro-needling is that it can deliver dramatic results. The downside is that it does take time for your skin to heal. If you have had a light Micro-Needling season with one of our aestheticians, you can expect to look a little pink for the first 24 hours. But that is really it. However, with deeper micro-needling, you are going to need about 5-7 days for recovery. You will be red for at least 5 days and may be required to use certain ointments and cleansers during this time. All of this will be discussed with you in detail during your initial consultation. Generally, we recommend a mineral foundation during this initial healing period as it reduces any risk of infection by keeping the skin clear of bacteria.
Micro-Needling Results
Most patients find that the results from Micro-Needling are amazing enough to warrant any degree of downtime. While you may see an improvement within just a few days, most can expect to see firmer, tighter and more youthful looking skin within 1-2 weeks as your body produces more collagen and elastin. Furthermore, these new skin cells will continue to surface over the next several months which is why Micro-Needling really is like the fountain of youth.
To find out more about Micro-Needling at the Boston Center for Facial Rejuvenation, contact us today or call (617) 735- 8735 to schedule a consultation.