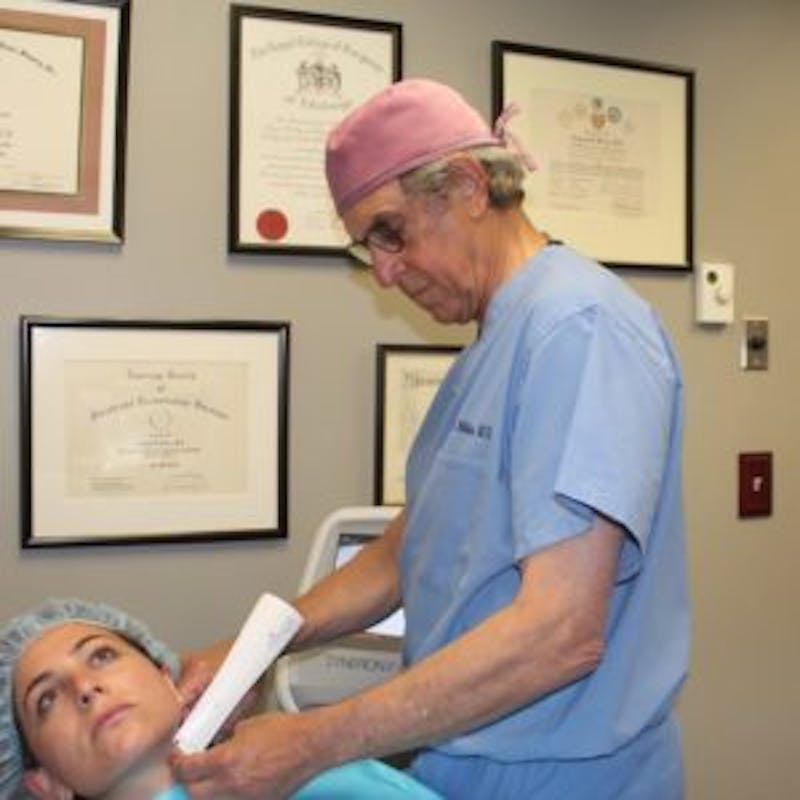 Today's Millennials, as well as younger patients in general, are becoming increasingly aware that to avoid the first, dreaded signs of an aging face, they must be proactive early on. These hallmarks of an older face, quickly giving away the age, including wrinkles, sunken cheeks, lines around the eyes and mouth, dark circles under the eyes, sagging neck skin or muscles, and prolapsing jowls. Once these tell-tale signs of aging show in the mirror, there is little that can be done at home to rejuvenate the appearance. However, a board-certified cosmetic surgeon's office may hold the key to preventing these first signs of aging.
The truth is, while a larger number of younger patients are visiting a medical spa, dermatologist's or plastic surgeon's offices, looking for help to avoid appearing older, evidence shows that many practitioners only recommend one or two treatments. Most often these include a regimen of Botox and Retin A, a laser radio frequency (RF) treatment, and a skin cream, micro-needling plus a serum, or a facial peel plus a home skin care protocol.
Dr. Leonard Miller and Dr. Sean Doherty understand that multiple treatments are sometimes necessary to avoid deterioration and progressive aging changes. Combination therapies are routinely prescribed at the Boston Center for Facial Rejuvenation, in an attempt to keep improving and maintaining a patient's youthful appearance. Among the many noninvasive therapies now available to improve, restore, and maintain a youthful appearance include:
Dr. Miller and Dr. Doherty use all these modalities in their clinic at the Boston Center for Facial Rejuvenation. We know it can be difficult for patients to partake of, and maintain, the fully prescribed programs that their physicians and aestheticians have proposed because of time constraints, work, family commitments, traveling, and social events. However, if the patient is able to return regularly to undergo the recommended treatments, keeping in touch with their aesthetic team, remarkable results with a prolonged youthful appearance can be achieved for patients well into their 70s, often looking 10 to 15 years younger than their real age. To make the process achievable for everyone, Dr. Miller and Dr. Doherty create unique treatment plans around each client's needs and busy lifestyle.
Fight off the early signs of aging with the help of the Boston Center for Facial Rejuvenation:
If you are looking for a personalized way to stave off the early signs of aging, reach out to the Boston Center for Facial Rejuvenation. Through an in-person consultation, Dr. Miller or Dr. Doherty will perform a thorough assessment of sun damage, large pores, lax skin, fine lines, deep wrinkles, and volume loss. The surgeons will then create a unique, custom-tailored treatment plan to restore youthful skin that can be maintained for years to come. Call our Boston office at (617) 450-0070 or our Brookline location at (617) 735-8735 to find out more or to schedule your consultation with Dr. Miller or Dr. Doherty.